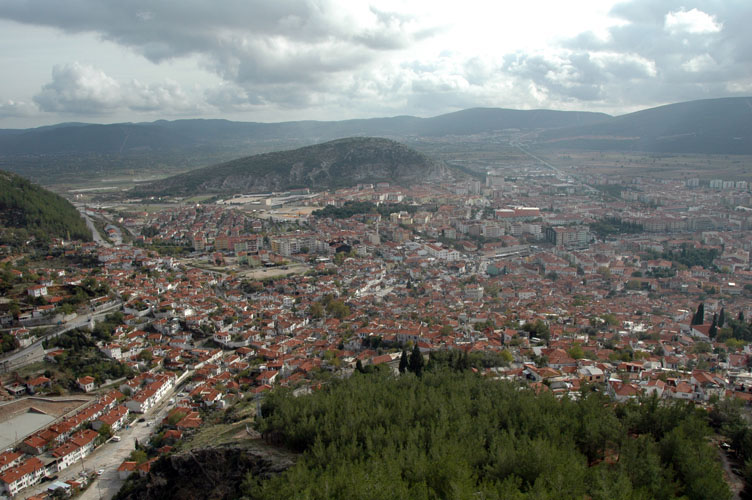 The province of Muğla, covering an area that has the most famous of Turkey's tourism centres within its boundaries, is more of a region that holidaymakers "pass through" while travelling to one of its famous towns. It is not fully known whether equating the concept of a holiday with the sea that makes rare places not on the coast locations little frequented by tourists. Certainly this is understandable but we would advise you to spare at least one day for Muğla. Those who base themselves in the centre of Muğla but who plan short trips to nearby destinations as well as visiting the city itself can expect a very full few days.
The centre of Muğla extends over the plain stretching from the foot of the Asar or Hisar (Castle) Mountain and is surrounded by Karadağ (Black Mountain), Kızıldağ (Red Mountain), Masadağ (Table Mountain) and Hamursuz Dağları (Unleavened Mountains). The city, which was captured by the Selçuks in 1080, was recovered by the Byzantines in 1096 and then taken over by Turkish Kingdom of Menteşeoğulları in 1284. The city was in turn seized by the Ottomans in 1390. The old part of the city, known as Saburhane in the Ottoman era, was a district where Greeks and Turks lived together on friendly terms. However, even after the population exchange in 1924, resulting in the Greeks leaving the city, this part of Muğla retained its old atmosphere.
Some of the old houses in this district have undergone restoration by their new owners. Houses owned by the famous architect Cengiz Bektaş and well-known journalist İlhan Selçuk are among those that were restored.